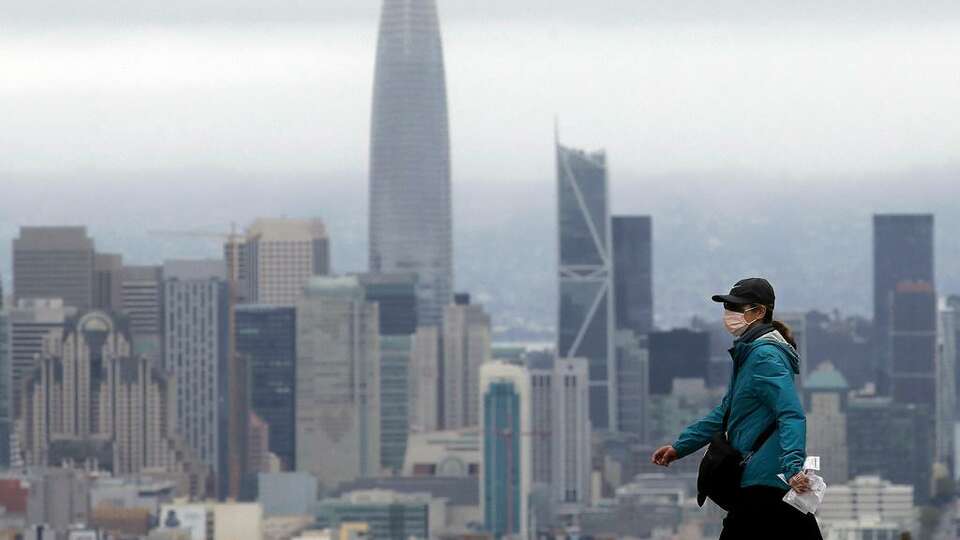 California's economy has reopened and some office workers are returning to their desks. But despite white collar jobs, particularly in the tech industry, escaping the brunt of the pandemic's economic damage, much of downtown San Francisco remains empty.

The city's office vacancy rate climbed to 20.1% at the end of June, the highest level since 2003, the wake of the dot-com crash, according to brokerage Cushman & Wakefield. The company expects vacancy to continue rising through the end of the year.

Space available for lease, including both direct listings and sublease listings, now exceeds 17 million square feet, equivalent to more than 12 Salesforce Towers.

Although leasing activity was up in the second quarter to the highest level during the pandemic, space is emptying out faster, either through leases expiring or companies trying to unload space through subleases.

There are some signs of growth: The biotech sector remains strong and there's a shortage of lab space. Big tech, for all of its embrace of flexible and remote work, is still gobbling up real estate. Apple signed a massive 701,000-square-foot lease in Silicon Valley, and Google expanded in San Francisco last year around the height of the pandemic.

Some hoped that the pandemic would push developers to reimagine San Francisco — such as tackling the housing crisis by converting empty offices into housing, but there's been little in the way of big transformation bets. The main reason: cost. Turning offices into apartments is expensive, complicated, and not a clear path to profit, given apartment rents and condos prices down more than office rents.

So downtown remains in a limbo, waiting for more office workers and tourists to return, which will fuel the restaurants, retailers and public transit ridership. The neighborhood shut down overnight, but recovery could take years.

What do you think is the future of downtown San Francisco? Let me know at roland.li@sfchronicle.com or on Twitter @rolandlisf.
Roland Li
Business Reporter


roland.li@sfchronicle.com